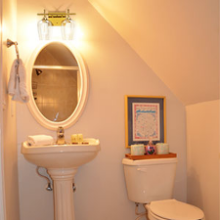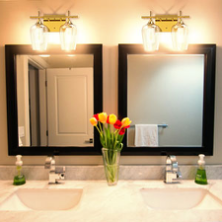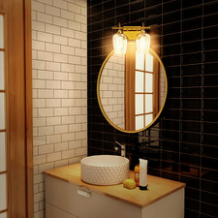 A good lighting would create a comfortable and ambient environment, especially in the bathroom where you would spend vast of you time in doing make-up, washing up, taking shower and bathing.
Bathroom vanity lighting is one of the most important elements of your bathroom, and, the height to install the light may confuse some of us.
Actually, there is no standard height for installing, but install the light above or on each side the mirror would be the ideal position to avoid shadows.
No matter what type of lights you choose, positioning is important to not cast shadows and avoid direct light on the mirror.
One more important thing, do not install the light too far away from the mirror. All we want is the light shine up and highlight our face other than the top of our head.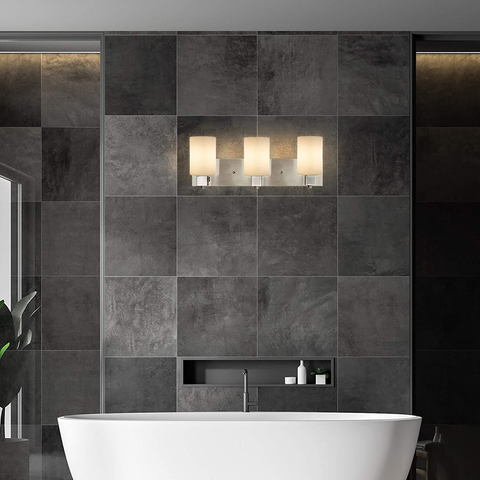 If you already have mirror in the bathroom, you can choose those lights with modern or classic designs that go with the layout of the room, if you are planning redecorating your bathroom and haven't got a mirror yet, there are also some cool lighted vanity mirrors (makeup mirror) on the market and you wouldn't need a fixture and struggle in deciding the position of the light at all.